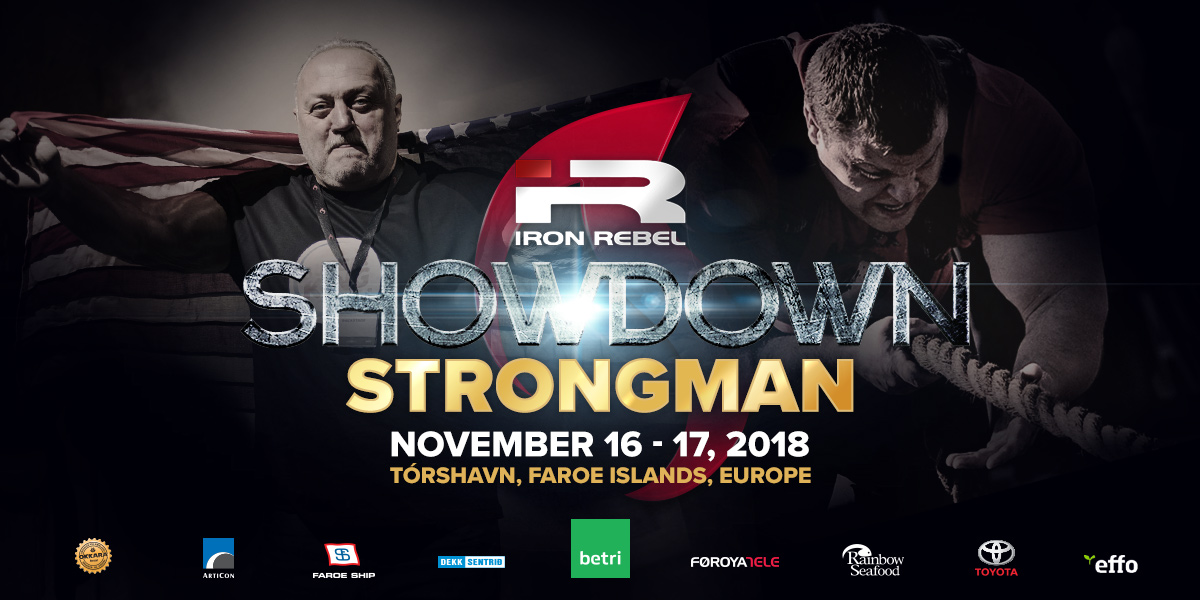 The Strongman history of the Faroe Islands:
Physical strength has always been a part of the Faroese history. For generations our forefathers have told stories about how strong the men were in the early years. Therefore the faroese people have alot of interest in physical strength, and love the sport of strongman.
In the 1990´s our national pride of strength was Regin Vagadal. One of his first contest was a guest performance in the Icelands Strongest Man. He ended up winning the competition that year. That was his start of a journey to something big. He has been in the finals for World Strongest Man 2 times! He was truly gifted!. His plan was to become the World Strongest Man at one point of cource , but he had to retire early because of a bad injury.
After Regin Vagadal´s retirement the strongman sport in Faroe Islands was dorment for a few years. It wasn´t until 2009 that a a new birth of strongmen was egnited! One in particular: Bjarni Nielsen! We had a new national pride with great genetics, skills and determination to make the strongman sport in the faores great once more.
Bjarni Nielsen is 30 years old and extremely focused! And rightfully so, because he is meeting some of the strongest giants in the world, this November at Burn Showdown.
He will challenge them to the finish line, that´s for sure! Maybe we get to experience our own faroese version of David against Goliath?
So far the competitors are:
| | |
| --- | --- |
| | Bill Kazmaier – US / Referee |
| | Bjarni Nielsen – Faroe Islands |
| | Laurence Shahlei – Britian |
| | Krzysztof Radzikowski – Polen |
| | Vytautas Lalas – Lithuania |
| | Ryan England – Britain |
| | Mikkel Leicht – Denmark |
| | Kim Lorentzen – Greenland |
| | John Wiberg |